MLBocce Will Return to NYC in 2016!
The 2015 Major League Bocce campaign has come to a close. Thanks for a great year, and get excited to do it all again in 2016. The spring season will kick off in April. Check back for more details after the new year. We look forward to seeing you all back for another season !


Never miss another season - sign up on our mailing list to be the first to hear about all upcoming leagues. See you in the spring. 

Want to learn more? Connect with us!
Email: mail@majorleaguebocce.com





Show us your GLO in Brooklyn!
Introducing GLO Bocce in Brooklyn! Yep - the bocce balls light up and they're amazing. Get your GLO bocce fix on Wednesdays at Prospect Park in Brooklyn. Games are at 7:00 & 8:00pm every week. After games, we'll head to a nearby bar for good times and cheap beer.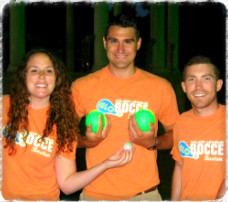 GLO Hard or Go Home!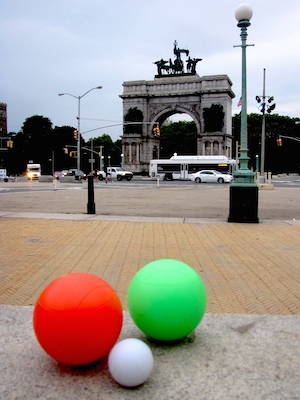 Major League Bocce is not your typical social sports league.   No need to get changed into gym shorts to roll to this outdoor, park-based activity. No fear of running into that guy the screams at the referees bc he's had a hard day answering the phone for his boss; no need to rally your 15 closest friends; and no fear that you won't have the right gender mix in those 15.
Why Play Major League Bocce?
Play with balls. Drink cold beer. WIN at life! Join Major League Bocce, a social sports league where everyone scores. All players receive:
8 weeks of bocce good times
A sexy team t-shirt

Weekly raffles and giveaways

FREE party at the end of the season
Never miss out on another season - sign up on our mailing list and we'll send you a reminder of when to register. 
---

 
Austin - Boston - Charlotte - Cleveland
Dallas - Delaware - Houston - Philadelphia
Pittsburgh - Richmond - Washington, DC